View Ridge
Completed:
Summer 2020

Size:
3000 sqft

Location:
Seattle, WA

Contractor:
Thai Binh Construction

Photographer:
Belathee Photography

Art Advisor:
Lauren Gallow

Florist / Stylist:
Renee Beaudoin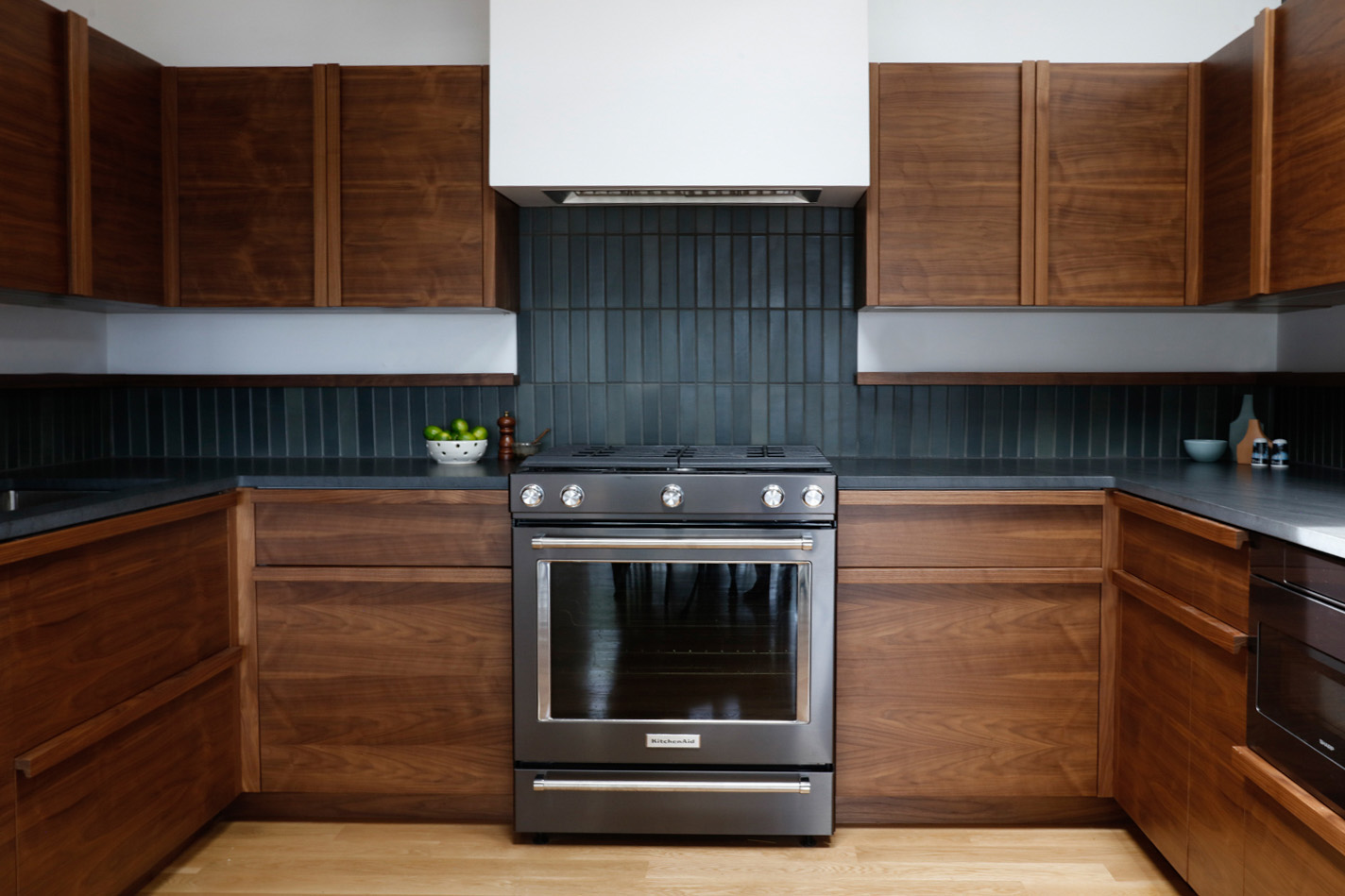 With views of the Cascades and Mount Rainier, this 360-degree residential design project was a practice in stripping and refurbishing for optimal livability. The existing Seattle home was built in the late 1950s, with mid-century modern bones, but layers of remodels had hidden its original essence. The first step was to remove dropped ceilings and circuitous walls to reveal the structure underneath, and streamline the flow from room to room. The new layout allowed for a large media area with new, expansive ribbon windows facing onto the scenery below.
A monochromatic material palette was then applied to highlight specific design details; the fireplace was stripped and became a focal point with access from both the living and dining rooms; and the kitchen was altered to face the dining room and mountain view, with all custom casework in a mid-century modern oiled walnut. The property's upstairs took on a light and bright tone, and its downstairs a distinctly moodier palette, lending to a more navigable, livable, and overall homier experience.
Press

9 Impressive "Before & After" Remodels of 20th-Century Homes in Seattle
Dwell, 06.17.2021, by Melissa Dalton
Before & After: A Seattle Midcentury Sloughs Off Its Unsightly Finishes
Dwell+, 01.05.2021, by Melissa Dalton