Bolero Restaurant
Completed:
January 2020
Size:
1000 sqft
Location:
Brooklyn, NY
Contractor:
In House Group
Photographer:
Charlie Schuck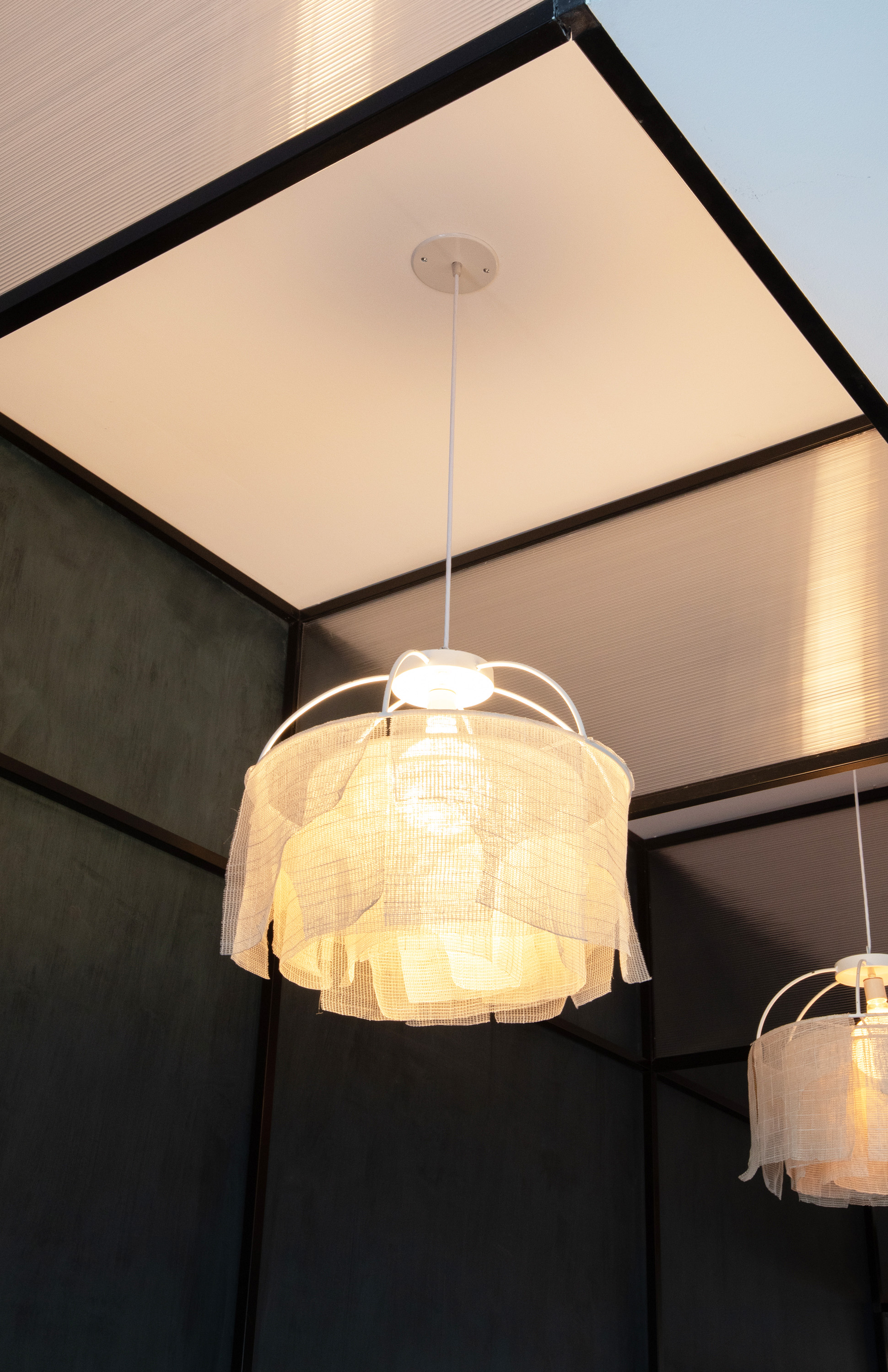 Located in Williamsburg, one of New York's liveliest neighborhoods, the design of this 1,000 square foot restaurant celebrates the modern and historic architecture of Vietnam. Much of modern Vietnamese architecture uses unexpected applications of common building materials, such as roofing tiles, modular masonry blocks, metal screens, and fabric. We used this as an inspiration to source materials that were readily available and relatively low cost, such as aluminum square tubing, polycarbonate sheets, CMU blocks, and mosquito net. Vietnamese architecture is, of course, inextricably influenced by its six decades of French colonization. We therefore also looked to elements of the French Colonial vernacular to inform our design.
The layout of the space places the kitchen at the heart of the restaurant, so that the food and the act of cooking becomes the primary focus. The common wall mouldings were deconstructed and replaced with a metal and polycarbonate system that flows into the overhead kitchen shelving. The shelving was intentionally placed above the prep surface and bar to allow the chefs to face outwards and engage their guests. We also illuminated these shelves to set the stage for an evening of storytelling through food. Upon entering the space, the guests' eyes are drawn down a long hallway paved with custom Vietnamese tiles meant to illicit the waves of the Mekong River. The walls are lined with polycarbonate panels, that are held together by aluminum square tubing - a modern interpretation of historic French Colonial wall mouldings.
We combined the building techniques of modern Vietnamese architecture with the historic French Colonial vernacular to articulate a connection to Vietnam without being overtly referential. The kitchen is the stage and the guests are invited to watch the celebration of food and enjoy the community created by a good meal.
Press

Bolero Brings Modern Vietnamese Design to Williamsburg
ADpro, 04.30.2020, by Timothy Latterner