Bolero Restaurant
Completed:
January 2020
Size:
1000 sqft
Location:
Brooklyn, NY
Contractor:
In House Group
Photographer:
Charlie Schuck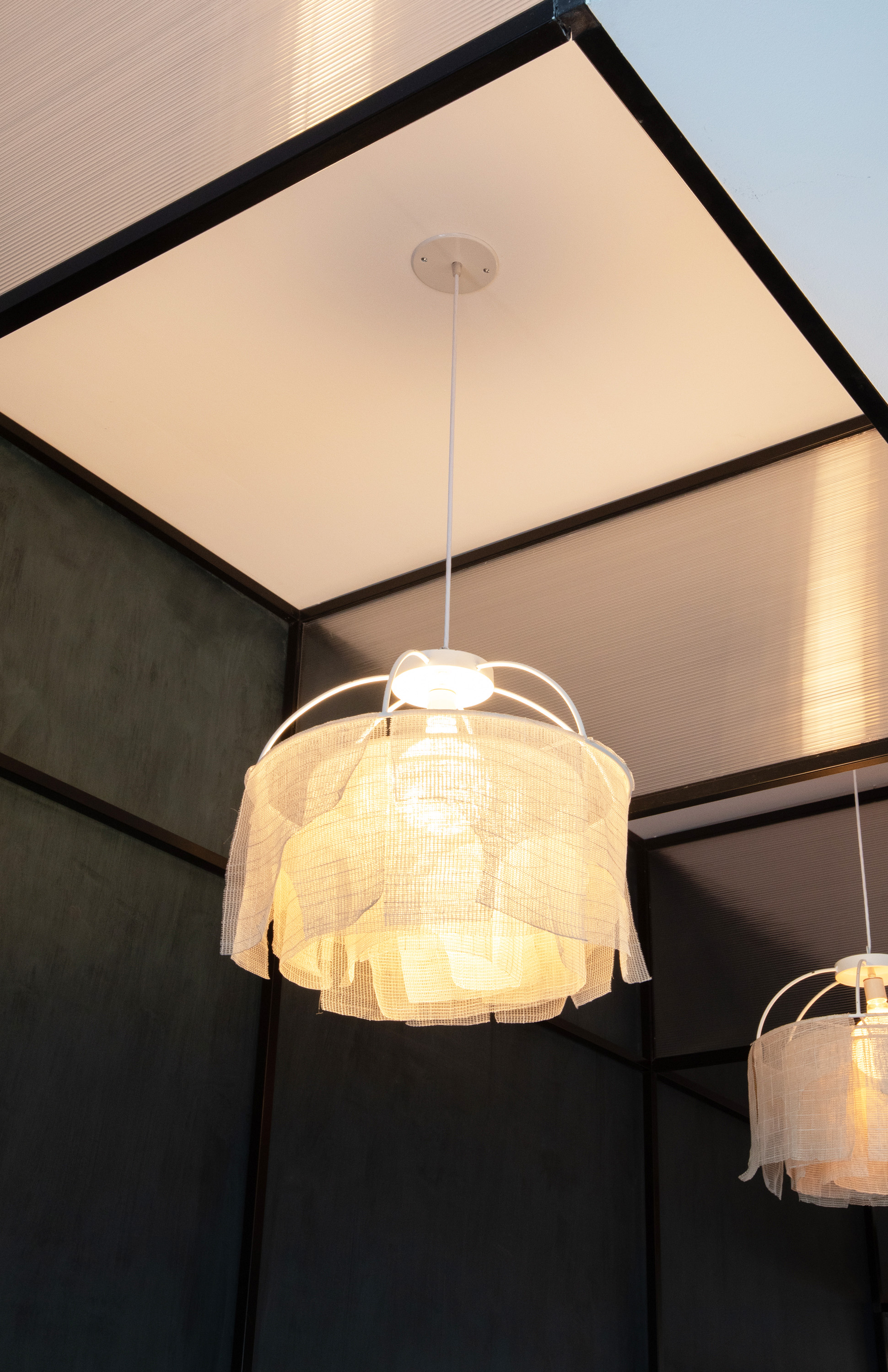 Located in Williamsburg, Brooklyn, the design of this 1,000-square-foot restaurant celebrates Vietnam through the lens of its contemporary and historic architectural landscapes. Inspired by the country's unexpected applications of common building supplies – roofing tiles, masonry blocks, and metal screens – we sourced readily available materials such as aluminum square tubing and mosquito net to transform the interiors.
These material choices partnered with other classically refined design decisions, such as the long hallway paved with custom, locally sourced and Vietnam-inspired tiles that elicit the waves of the Mekong River; and a modular shelving system above the kitchen, offering structure to the space through functional transitions from storage to decorative ceiling application.
Design decisions like the modernized interpretation of moulding played homage to French Colonial vernacular, an architectural influence inextricably linked to the country's six decades of colonization, The overall concept supports the restaurant's mission of transporting its clientele through the full experience of the space.
Press

Bolero Brings Modern Vietnamese Design to Williamsburg
ADpro, 04.30.2020, by Timothy Latterner