Upper West Side Remodel
Completed:
Spring 2024
Size:
2500 sqft
Location:
New York, New York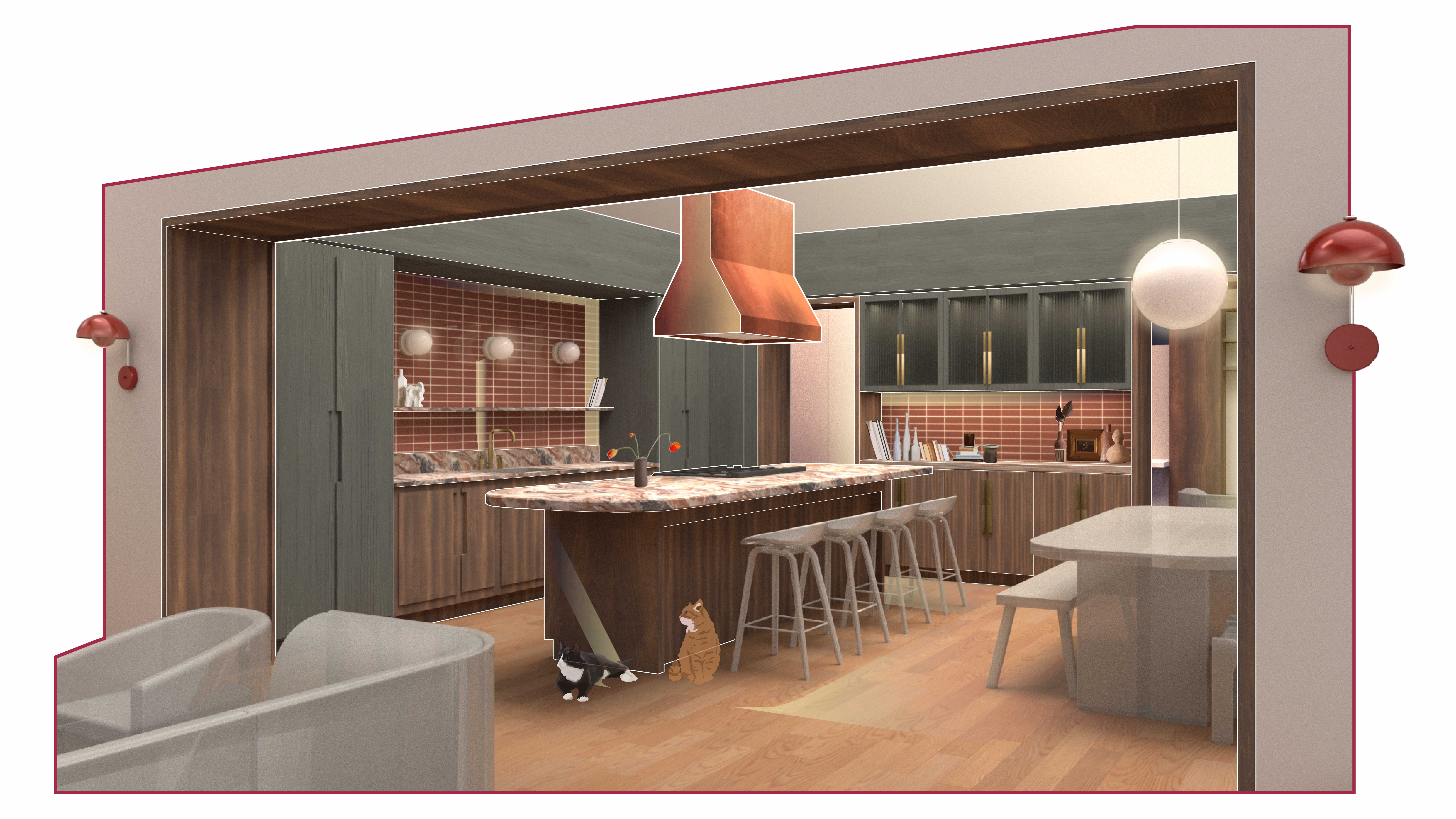 A family apartment continues its rich history and lineage with this remodel in the Upper West Side. Passed down from father to son, this renovation is based around themes of renewal, celebration of the past, and new plans for the future. The existing organizational plan, traditional family pieces, and the habitual nature that carries through generations of living in the same space will be reimagined. The new apartment finds boundaries in the existing unit layout to create functional spaces to host, work, play, and rest. The clock-grid organization allows for the cyclical and transformative use of spaces that suit the different needs and timelines of the home.

The generational theme continues in the existing material palette, and is updated to celebrate the rich heritage of the apartment, while reflecting the second generation user. Wood and existing stone are used as the basis in which to layer new and old materials. Family heirlooms and modern pieces co-exist in the same space to embrace the transition of the apartment's history. Open shelving, custom casework, and seating nooks create moments of play, as well as manage the storage needs of a growing family.